Quiet Work Pods
Specifications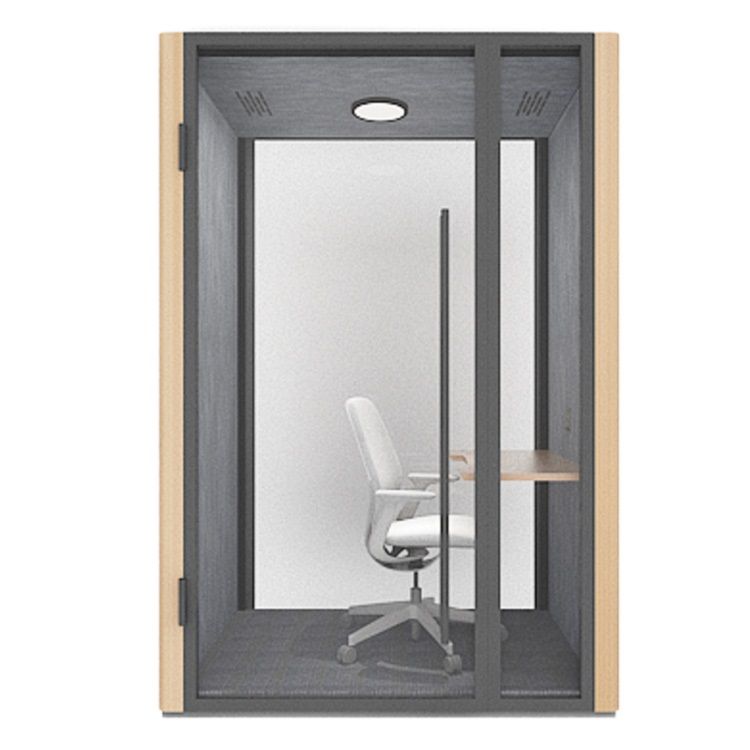 FRONT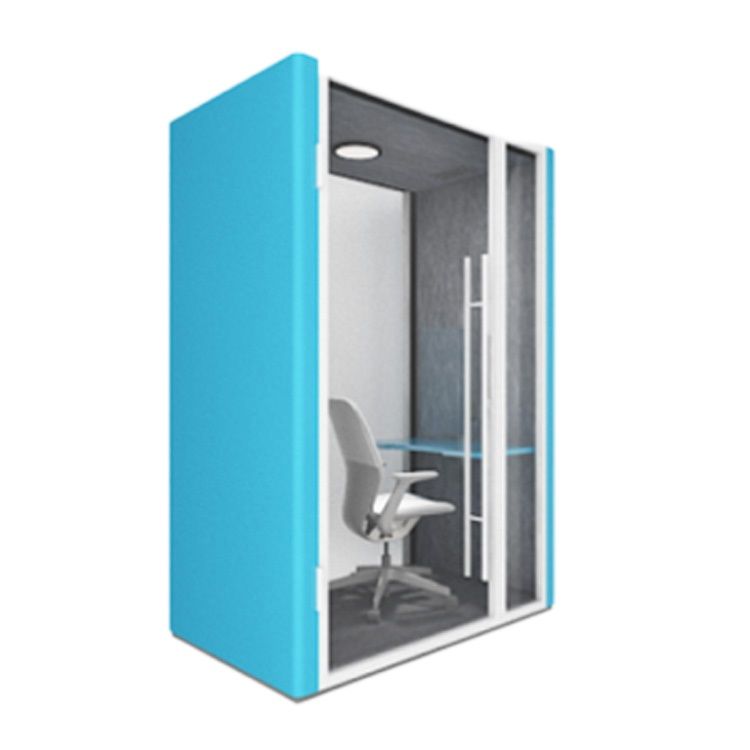 SIDE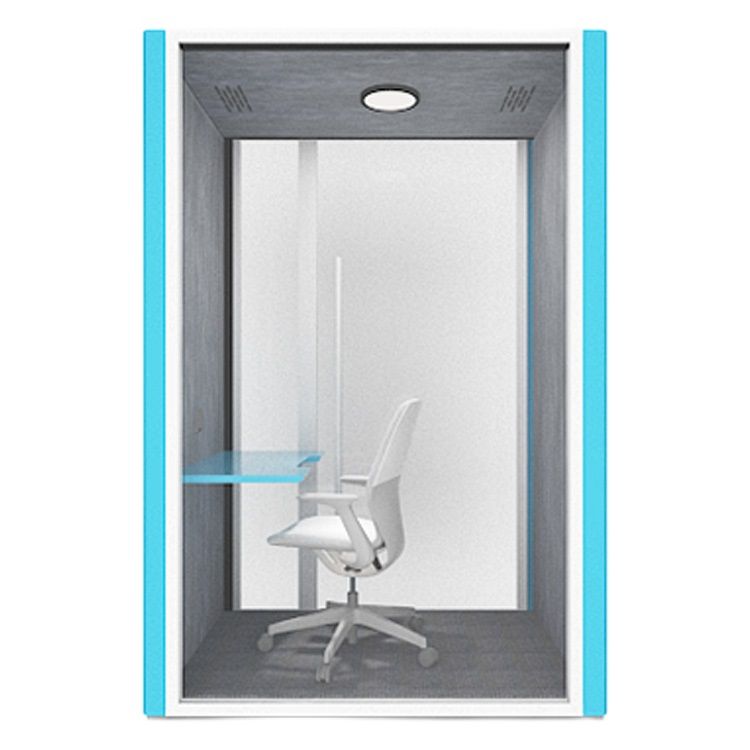 FRONT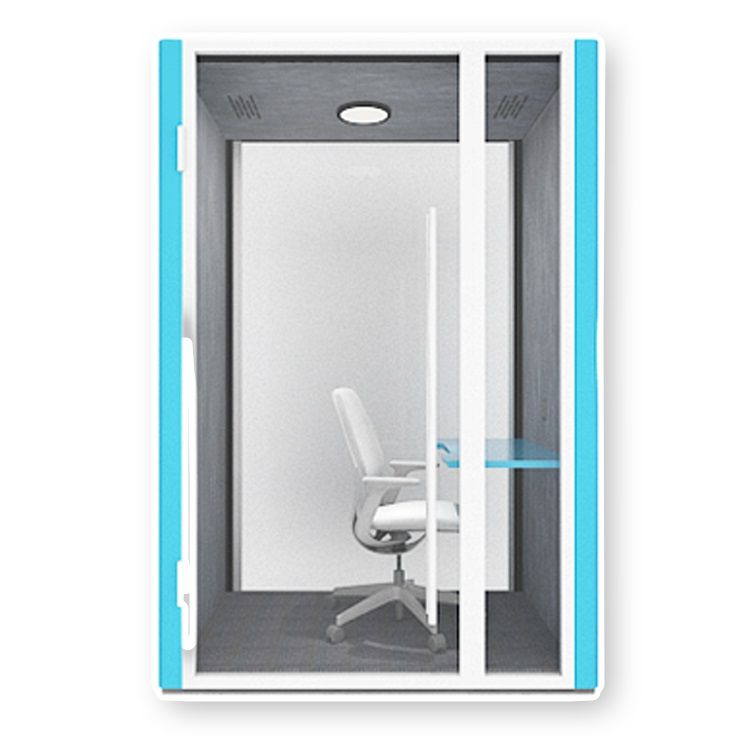 FRONT
| | |
| --- | --- |
| External Finising | 1.0mm glavanised with powder coating or PVC surface |
| Internal Finishing | 9mm acoustic panel with hard grey color |
| Floor | carpet*1, adjustable legs*4, casters*4 |
| Rear Glass | 10mm tempered Glass with black Alum. frame |
| Glass Door | 6mm tempered glass with black Alum. frame |
| Door hardware | German brand (ECO, GRIFF WERK) stainless steel lock, handle, hinges, and door closer. |
| Power | Power will be equipped as per country CN/US/UK/EU/UNIVERSAL |
| Charge station | power socket*1, USB*2, switch panel*1 Ventilation Fan: slient fan *2 |
| Lighting | LED light Cable: 3 Metre Power Cable w/ 13A Plug |
| Optional Furniture (not included) | Suspended desktop Chair |
Quiet Work Pods
What is a quiet pod and which one is right for your office?
A quiet pod, which can also be referred to as a quiet work pod, is the perfect addition to your workplace. They sometimes provide much-needed extra space and privacy that most open-plan offices lack and that the people in the office desperately need. When a company is running out of space and they can't rent more rooms or increase the size of its existing office, acoustic work pods are an ideal, cost-effective solution.
But how do you know which one is right for your office? My Office Pods has a range of acoustic pods in different sizes and shapes, all designed with acoustic properties in mind, making them the perfect additional meeting room that your office desperately needs.
Choose the perfect acoustic pod for your office, designed with a variety of functions in mind, from office phone booths, office conference pods, work pods, and even sleep pods.
Do we need a quiet pod?
There isn't just one type of business that can benefit from having an acoustic pod installed in their office. Our quiet pods benefit both employees and your customers. All of our pods are designed to enable employees to do focused work or have private conversations - they are the ultimate space solution to encourage productive work.
Many of our clients work in open-plan office layouts and don't always have areas where they can have privacy to make phone calls, talk with colleagues or in a small group. In addition, open plan offices can be noisy and distracting. It is estimated that in our work environment we lose an average of 90 minutes a day to distractions (IPSOS study). Acoustic pods are a great solution to limit distractions in noisy offices and provide a workspace away from the open-plan office.
Acoustic pods are movable pieces of furniture that provide a workspace while controlling the sound levels in and around them. They come in different shapes and sizes and have different functions, such as private booths for working alone and larger areas for meetings with others.
Once an acoustic pod is in an office, it can also be relocated. This could be in a different location around the office, or in another building. Since most of our products are flat-packed, in order for them to fit smoothly into most buildings, this means that they can also be unassembled. This means that when moving offices, for example, we can help move the products to your new location. For shorter distances, many acoustic pods feature features that allow them to be easily moved without being disassembled, which means you have the flexibility to maneuver the pod as needed to get into the space around the pod and just put it in a different location.
If you are interested in transforming your Work Pods, contact us today.
Whether you'd like to get more info on what, why, and how we do what we do, need help with what you're creating, would like to partner up, or just say hi! ---we'd love to hear from you.
Daniel Yao
Tel.: +86 571 8298 0770
Mob.: +86 135 8875 8997
E-mail: info@weworthoffice.com
WhatsApp: +86 135 8875 8997
Yose Lang
Tel.: +86 571 8298 0770
Mob.: +86 180 6792 9512
E-mail: yose@weworthoffice.com
WhatsApp: +86 18067929512